Smart ports base their operation on technological solutions to be more efficient, productive and sustainable. But what are the essential softwares to organise and optimise their activities?
We review the essential software systems in smart ports, such as terminal operating systems or artificial intelligence-based optical character recognition systems.
Main software in smart ports
These are the most widely used and most demanded software systems in smart ports today:
Port management software
Seaport management software serves, as the name suggests, to facilitate the organisation of the entire port environment and activities.
These are computer systems that allow the management of all types of operations and services, such as ship mooring, loading and unloading of goods, vehicle entry and exit, invoicing and customer relations, among others.
The advantages of its use are clear: it is a tool that facilitates the management of each port from a single, customised place.
Terminal Operating Systems (TOS)
Terminal operating systems (TOS) are tools that comprehensively manage the movement and storage of cargo in port terminals.
They are essential for controlling the port supply chain. They can, for example, record loading, unloading and storage operations; calculate working times; take inventories and control the traceability of goods. In addition, they can share information on all of the above in real time.
Its main advantage is its ability to manage cargo handling in an efficient and effective way, which is very important in such a complex working environment as ports.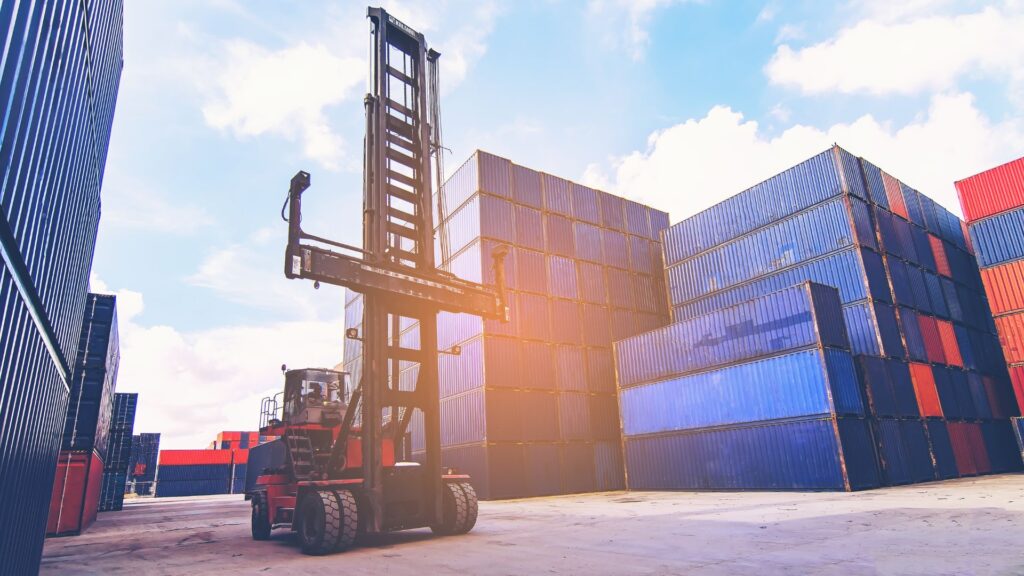 Decision support system
A DSS (decision support system) is a computer programme that provides information and support for making a data-driven decision. That is, a decision whose logic has been demonstrated, and which is presented as the best option.
In ports, DSS systems are useful for making decisions in real time, in the short term or in the long term. The European Union's PortForward project gives the example of loading and unloading processes: they can be optimised in real time, at the moment of loading and unloading; in advance, by organising the processes; and in the long term, by allowing research and investment in new resources.
Fleet management systems
Fleet management software allows you to monitor and analyse vehicle data in order to improve the productivity of freight transport.
Such software can, for example, analyse fuel usage, location, routes taken or speed achieved during journeys.
Its use reduces transport time, costs and greenhouse gas emissions. It also facilitates the coordination and organisation of fleets in port terminals.
Access automation systems
Intelligent door and access control software facilitates the opening and closing of doors and gates mechanically, without the direct action of a person and according to the needs of each terminal or port.
The benefits include time and resource savings and improved security. In addition, in a smart environment, this software can be combined with other monitoring systems to ensure a controlled environment.
Surveillance software
Surveillance systems (such as closed-circuit television or CCTV) are designed to monitor different locations and activities. They are of particular interest in ports, as they can be directed both towards the sea and towards land-based facilities.
At sea, for example, they allow visualisation of vessel manoeuvres and docking and undocking operations. On land, they are used to monitor tasks related to the management of goods, safety and the work of operators, among others.
Container tracking and tracing software
Freight and cargo tracking systems report their location anywhere in the world. This makes it easier to manage operations and control the traceability of shipments in real time.
In addition, these softwares give the possibility to have all the information related to the cargoes. They can manage documentation, generate reports, create access codes to information and many other actions.
The solution makes it possible to monitor containers both within the ports and once they leave their premises and are on their way to their new destination.
Optical character recognition systems
Optical Character Recognition (OCR) software has the ability to read all types of number plates, counters, serial numbers and many other codes in order to identify items such as vehicles or goods.
Solutions based on machine learning and artificial intelligence, such as AllRead's, can achieve high accuracy and ensure correct reading in virtually all visibility conditions and 24 hours a day.
        
This considerably improves the traceability of assets in ports. In turn, it contributes to cost savings and reduced management times.
References:
Follow us and subscribe to our newsletter
If you want to keep up to date with the latest news from about technology in port logistics and utilities, subscribe to our newsletter. You will regularly receive the most important content and news from our blog in your mailbox.
Follow us also on our social profiles in LinkedIn, Twitter and YouTube.