SUCCESS CASE:
AGUAS DE VALENCIA
Automatic water meter reading and identification
«AllRead achieves a real, immediate and error-free reading, regardless of the type of meter installed. In addition, it allows Global Omnium's field team to improve data collection times by more than 80% and reduce human errors by almost 100%.»
Rafael Rubio, Head of Billing and Costumers, Global Omnium (Aguas de Valencia)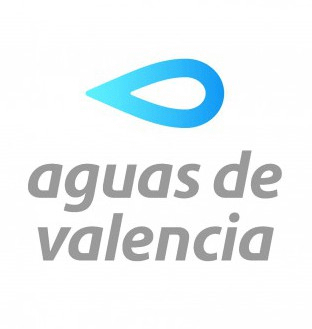 Global Omnium, leading company in the water supply and management industry
Global Omnium (formerly, Aguas de Valencia) is a leading company in the water supply and management industry. It operates in more than 400 Spanish cities and is responsible for the water supply of more than 3 million people in Spain.
Headquartered in Valencia, it is a global pioneer in digitisation and digital transformation through disruptive solutions.
• Company: Global Omnium (Aguas de Valencia)
• Headquarters: Valencia, Spain
• Industry: water supply and management
• Use case: automatic reading of water meters consumption and identification
Manual processes and inaccurate readings

At Aguas de Valencia, it is essential to verify thousands of meters every day, as well as to record their readings for billing or company control purposes.

This process, done manually on a daily basis, is very costly and time-consuming, and may involve a large number of errors in the readings. Moreover, the information cannot be automatically integrated into the system, making it an even less efficient and less reliable process. This may result in delays, and mistaken invoices sent to customers.
There are several traditional and manual methods of data collection in this context. Generally, two main scenarios are possible depending on the location of the household or office where the meters are located:

1. Close to the urban centre: a company specialist or technician travels to the location, checks the meter and registers the data manually.

2. Far from the urban centre: the consumer has to register the data from home, writing down the consumption reading numbers and the meter identification code manually on a piece of paper.
Automatic reading of water meters consumption and identification.
RISK OF INCORRECT READINGS
Making it an even less efficient and less reliable process.
SEVERAL TRADITIONAL AND MANUAL METHODS FOR DATA CAPTION
Two main scenarios depending on meters location.
Due to inacuraccies, causing incorrect invoices sent to customers.
Automating reading of different water meters standards
This is the challenge: to automate and make the data capture process more efficient and accurate , and to integrate it into their own platform.

In this context, we proceeded to the automatic reading of 4000 pictures of water meters, facing:
• High variability of meter types. The meter identification numbers do not respond to the same standard pattern or structure.
• Different perspectives on pictures taken with mobile phones. Many of the images are rotated and taken from different distances, offering complicated angles.
• Poor quality cameras and blurry images and poorly visible digits, difficult to read and interpret even for the human eye.
According to João Oliveira, AllRead's Project Manager , «processing the data is particularly difficult due to the high variability of the models or types of meters, which makes it complex to train and adapt the reading model. Having a different structure, with 3 digits or 4, makes challenging to train our AI and Computer Vision algorithms »
+95% certainty, 100% efficiency and robustness
At the end of the project, the results were satisfactory for all types of meters, corroborating the robustness of AllRead's Artificial Intelligence and Computer Vision software:
• 95% accuracy on meter consumption readings, even on rotated and blurred photographs.

• 97% meter identification codes, regardless of the angle from which the photo was taken.

• Faster data capture through photo and video processing, resulting in time and management savings.
With AllRead, Aguas de Valencia was able to record customer readings much more quickly and efficiently, with much more accurate data.
95% ACCURACY ON METER CONSUMPTION
97% ACCURACY ON METER IDENTIFICATION CODES
Integration into its platform
In addition, we provided Aguas de Valencia with the integration of AllRead SaaS Cloud into their internal platform, where customers and technicians of the company were able to visualise the readings automated with AllRead in their Virtual Office interface.
With this, we guaranteed a light implementation, without affecting the company's operations, processing all the information in real time on AllRead's Cloud servers, and integrating this information automatically into Aguas de Valencia's systems through our API.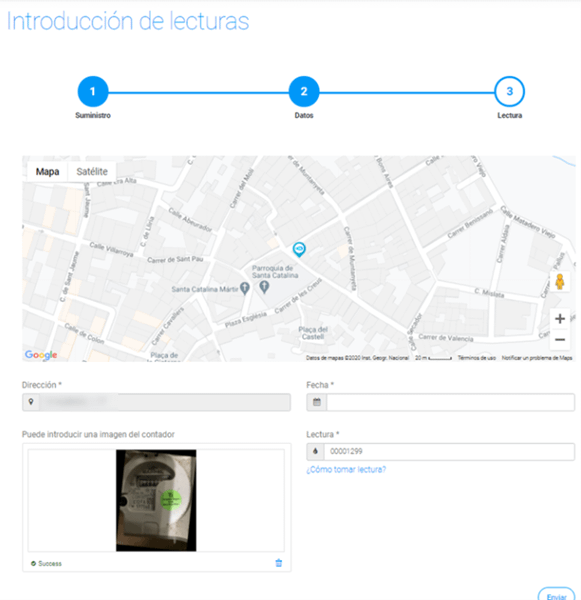 If you want to know more about this success story, contact us . We will show you how our technology can improve your company's operational efficiency.
Do you want to automate your meter readings?
We'll show you how.