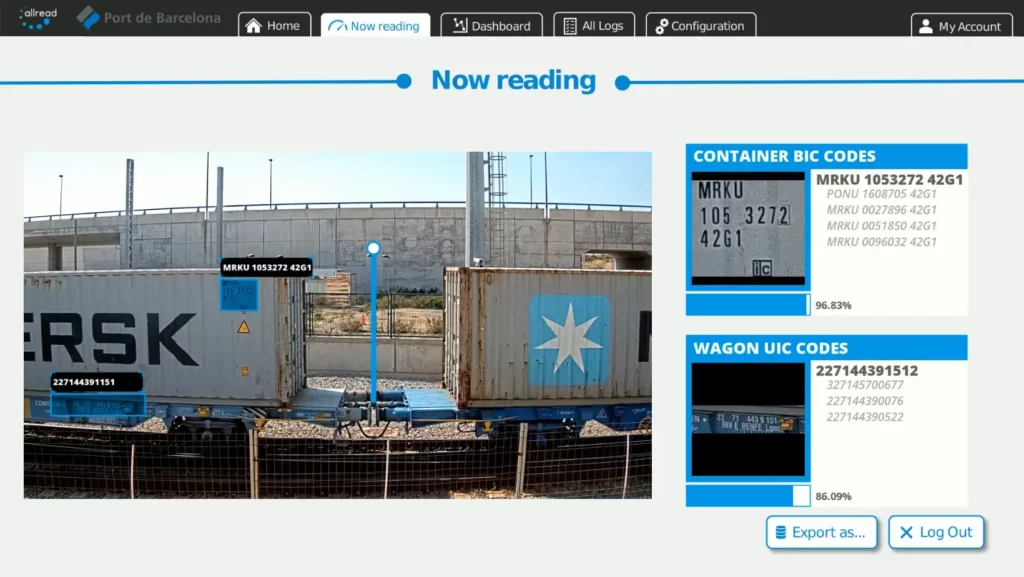 Port of Barcelona and AllRead use artificial intelligence to identify containers and wagons
AllRead has successfully developed a project at the Port of Barcelona to identify containers and wagons with its artificial intelligence-based technology.
AllRead MLT, winner at Premio Emprendedores 2021
Last 25th March 2021, we won the EmprendedorXXI Awards in Catalonia, promoted by CaixaBank, through DayOne : its specialized division for technology and innovation companies and their investors, and co-sponsored by ENISA.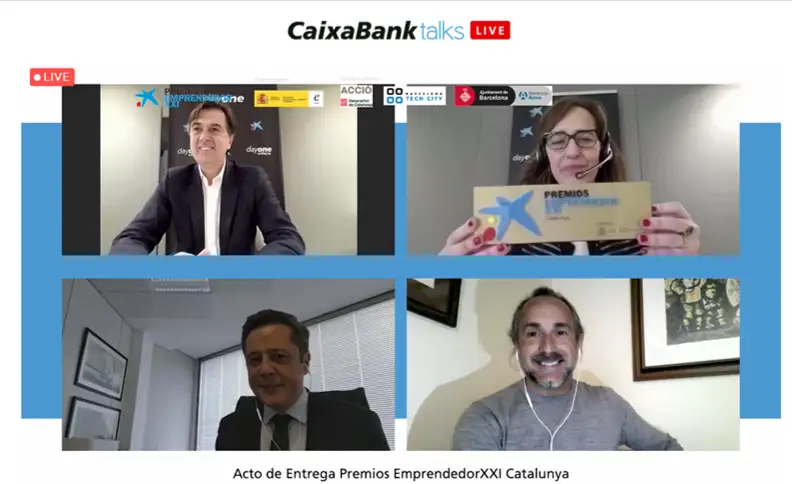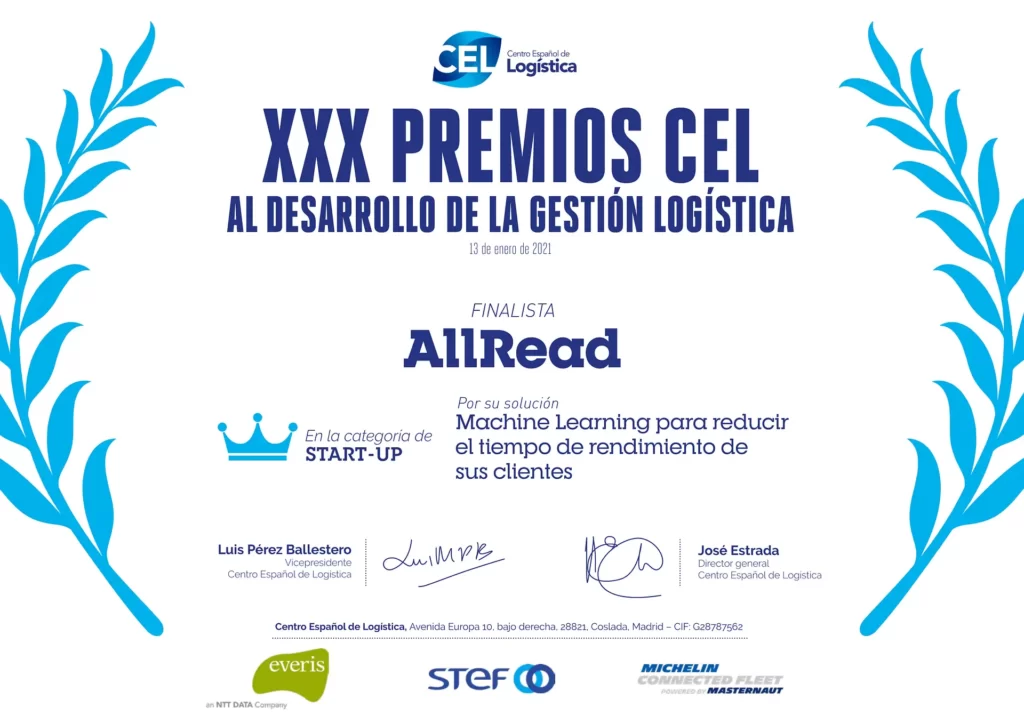 Finalist on the 'XXX CEL Awards 2021' for our Development in Logistics Management
AllRead MLT has achieved a position of finalist at the XXX CEL Awards 2021 for our deeptech tecnology for the Logistics industry.
The Ministry of Science, Innovation and Universities that publicly recognizes the innovative nature of companies have recently awarded us the Innovative Pyme Seal.
This badge represents a highlighting of small and medium-sized companies that, in recent years, have carried out accredited activities in the R+D i area.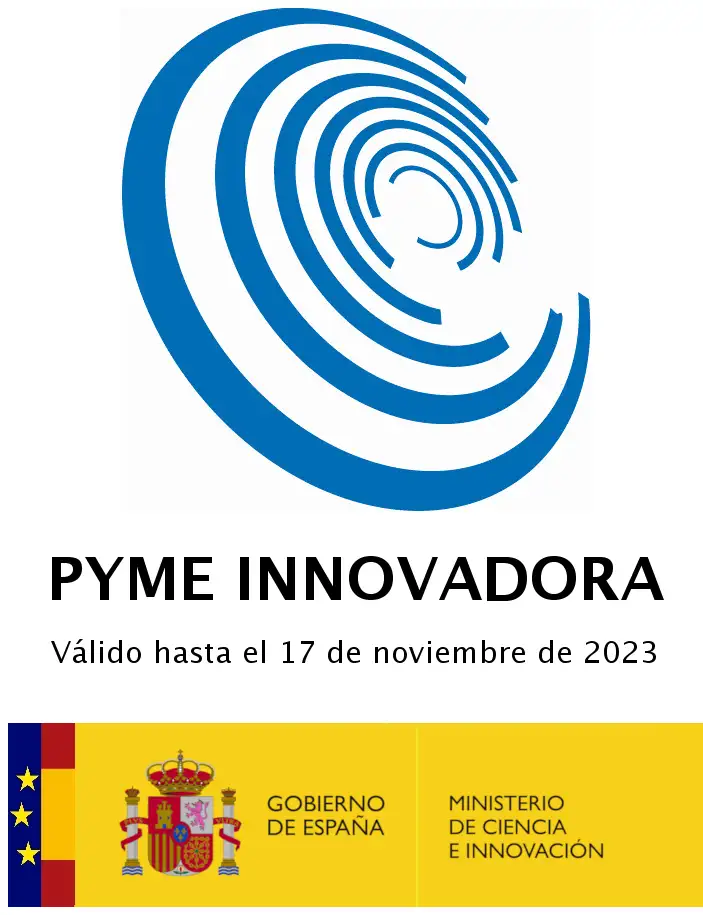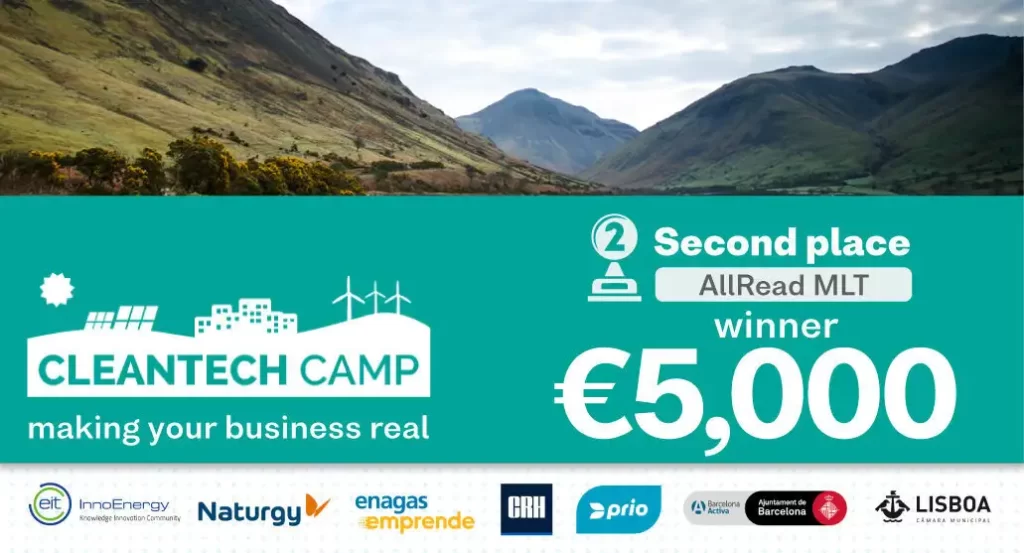 AllRead MLT on the second place at the Cleantech Camp
AllRead Machine Learning Technologies has won the second place at the Cleantech Camp acceleration program.
AllRead MLT closes a €700,000 financing round
The spin-off of the Computer Vision Center of Catalonia and the UAB offers a software based on deep learning for the traceability of assets in logistics & Supply chains.
The company was created a year ago in The Collider, a DeepTech venture builder of MWCapital.