Artificial Intelligence for the Identification of Containers and Wagons in Trains
The Port of Barcelona is Spain's leading port in terms of international traffic. With a strategic location and connections to more than 200 ports around the world, it is an important logistics and international trade centre. Handling more than 2.8 million containers a year, the port has multimodal transport services that facilitate distribution by sea, land and rail.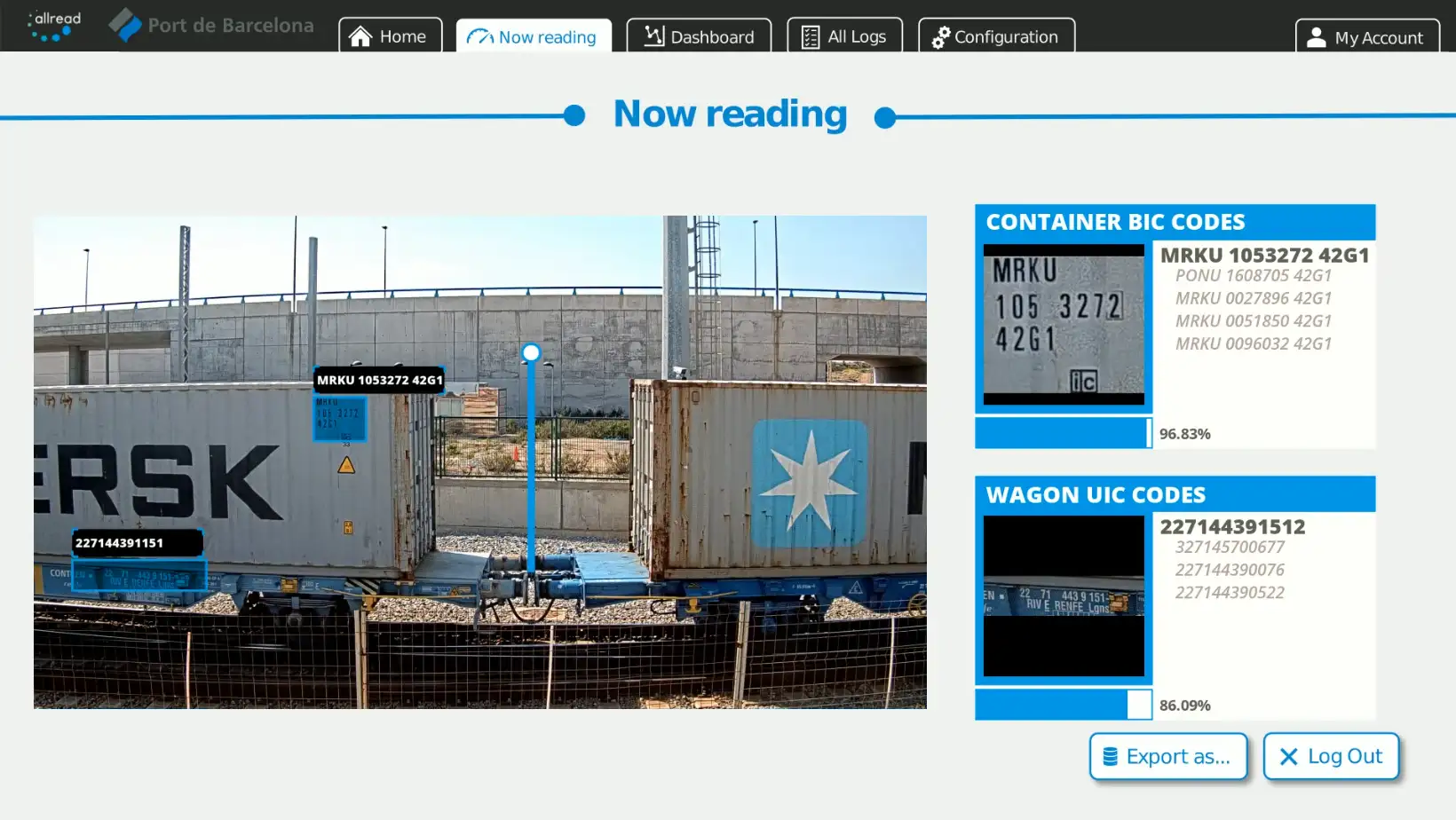 One of the challenges faced by the Port of Barcelona was the need to accurately and efficiently identify the containers and wagons moving through its facilities. With the large amount of cargo movements and the diversity of container types, it was crucial to have a system that would allow traceability and proper control. Therefore, they required a solution for:
Identify container and wagon codes entering and leaving the port.
Automatically monitor cargo traffic.
Obtain high reading accuracy and data capture.
The challenge carried out in early 2020 sought to identify container and wagon codes in different positions and conditions, including soiling, breakage or partial coverings, and to integrate this information into their systems.
To meet the challenge, in collaboration with the Port of Barcelona, two cameras and two spotlights were installed, each on one side of the train track, and the video files generated by these cameras were analyzed to obtain the codes of the containers, the wagons and provide a map of the train (or train foot). In addition, AllRead's software was integrated into its own information system, which allows the information to be viewed on both desktop and mobile. The tests were carried out both during the day and at night, ensuring its operation in various lighting conditions.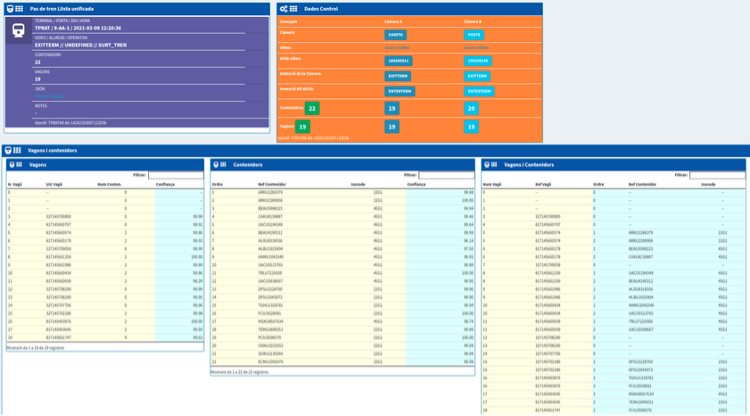 The AllRead solution provided the Port of Barcelona with automatic control of one of its railway lanes. Without the need to install extensive infrastructure, AllRead has achieved high reading accuracy, reaching levels of up to 99% asset identification, a total of 950 trains and 13,500 containers analyzed.