AllRead, the Barcelona-based Artificial Intelligence data capture software company, has signed a collaboration agreement with the consultancy firm Quantion to market its solution. The startup has sealed this agreement with the aim of strengthening its commercial partnerships network and attracting new customers by offering its product to companies looking for innovative technological solutions in Quantion.
AllRead and the digitisation of freight traceability
AllRead provides a Computer Vision and Deep Learning software applied to the maritime and port industry, capturing any code, text or symbol with the highest accuracy, from any fixed, mobile or drone camera, and in the most extreme conditions using very low hardware requirements.
Following their recent success story in access control for rail transport at the Port of Barcelona, presented at TOC Americas in Peru, AllRead now has more than 25 customers worldwide. Its main applications focus on access control and the improvement of security and traceability of assets and goods, among others.
The software is able to identify containers, wagons, vehicle or trailer number plates, security seals, dangerous goods and more, with accuracy levels above the usual standards. This is true even in challenging environments, with high-speed movement (over 60 km/hour), blurriness, partial occlusion, darkness, low visibility, long distances or narrow perspectives with maximum agility.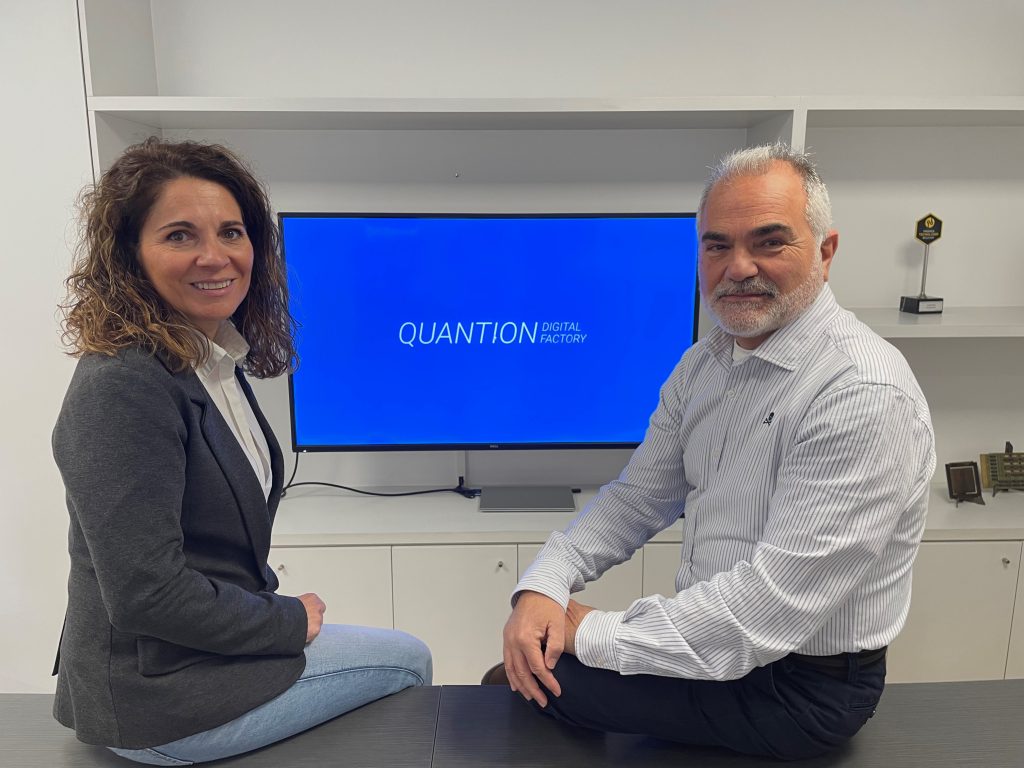 Quantion: technology consultancy for digital transformation
Founded in 2015, with headquarters in Barcelona and Madrid, Quantion is a technology consultancy that offers digital transformation services to companies. It offers a business model based on a Digital Factory, through which it accompanies organisations to address their projects in an end-to-end manner: from conceptualisation, design and usability, to the development, implementation and maintenance of solutions.
With more than 120 professionals, they seek to ensure the implementation of the best technological solution for their clients' needs, take full responsibility for product development and provide profiles that work directly with their clients' development teams.
This collaboration envisages advantages for both companies: in particular, Quantion, with its experience in the technology consultancy sector, will be able to offer AllRead's data capture solution to meet the needs of digitisation and automation in data capture processes for its current and future customers.
This partnership represents a step forward for AllRead to become a software company that helps improving supply chain operations globally.
About AllRead
AllRead is an artificial intelligence technology company born from the Computer Vision Centre of Catalonia (Spain) that develops intelligent reading software for the digitisation of supply chains. Its goal is to facilitate the ubiquity of traceability in port facilities, removing financial and technological barriers to its adoption.
Follow us and subscribe to our newsletter
If you want to keep up to date with the latest news from about technology in port logistics, subscribe to our newsletter. You will regularly receive the most important content and news from our blog in your mailbox.
Follow us also on our social profiles in LinkedIn, Twitter, YouTube, Instagram and Facebook.