The 4th Congress was held in Barcelona from 15 to 17 November, was attended by more than 60,000 professionals and aimed to provide a more open and efficient model of ports and logistics processes. Technologies such as big data, automation and artificial intelligence, as well as new values such as transparency and collaboration, are causing drastic changes in all areas of the economy, which is why it is so important to keep up to date and adapt.
What is Smart Ports?
Smart Ports: Piers of the Future is the annual conference associated with the Smart City Expo World Congress, the leading international summit for smart cities and urban solutions. The initiative is launched by the ports of Antwerp, Barcelona, Busan, Hamburg, Los Angeles, Montreal and Rotterdam, which have joined forces to present to the world their most innovative projects in environmental, social and economic sustainability, as well as digitalisation and mobility.
This year it was possible to return to the on-site format, although the organisers decided to also broadcast the event via streaming on the Smart Ports website. Since the two previous editions managed to gather up to 6,000 unique spectators and more than 20,000 views from 94 countries interested in innovation in the port sector.
AllRead's role in Smart Ports 2022
The AllRead team travelled to the event to hear the latest trends on the progress and future from leading and pioneering companies in the port sector. It's a great place to network with industry influencers so AllRead wanted to be present at the event and showcase our innovative technology to industry leaders.
We had discussions with various technology companies, port-logistics companies and influential investors who were interested in our solution.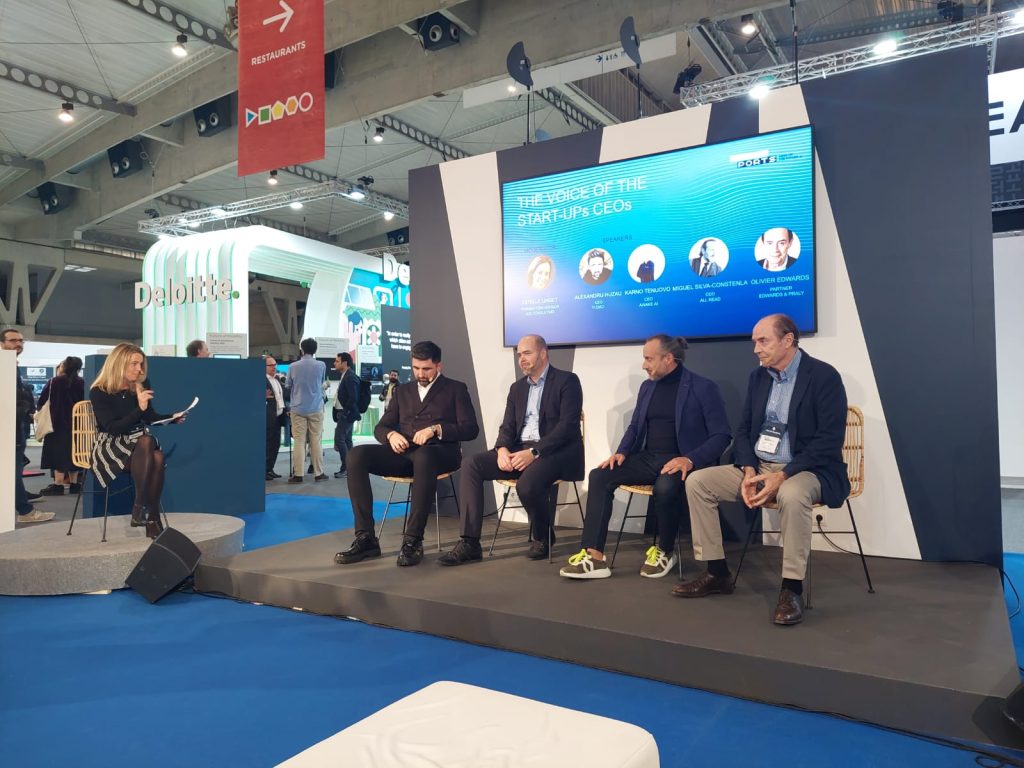 In addition to this, we were invited as speakers to the space "The voice of startup CEOs", with Emma Cobos, director of innovation and business strategy of the Port of Barcelona, as moderator, at the stand of the Port of Barcelona. Our co-founder Miguel Silva-Constenla represented us at the conference. He shared the panel space with other CEOs specialising in the port sector and discuss digitalisation, cybersecurity, sustainability and new technologies.
The AllRead team works with the objective of democratising access to artificial intelligence, lifting the technological and financial barriers to its adoption in the maritime-port and logistics environment.
Follow us and subscribe to our newsletter
If you want to keep up to date with the latest news from about technology in port logistics, subscribe to our newsletter. You will regularly receive the most important content and news from our blog in your mailbox.
Follow us also on our social profiles in LinkedIn, Twitter, YouTube, Instagram and Facebook.