AllRead, the Spanish startup providing artificial vision software to the shipping and logistics industry, closed a €2.5 million funding round to expand its European and Latin American markets. The round was backed by Tech Transfer Agrifood Fund (TTAF), led by venture capital firm Clave Capital, as well as Decelera Ventures, Puertos del Estado 4.0 public fund, CDTI and several business angels. DWF-Rousaud Costas Duran has been involved in the transaction as legal advisors.
The startup, founded in 2019 by Miguel Silva-Constenla, Adriaan Landman and Marçal Rossinyol, relies on a team of 26 people. Building on a technology transfer from the Computer Vision Centre (Autonomous University of Barcelona), AllRead developed cutting-edge software to detect and identify assets in supply chains.
Its first funding round in 2020 was led by an independent fund of GoHub Ventures, and counted with family offices and ESADE BAN business angels. AllRead was also supported by the Government of Catalonia through the ACCIÓ program and the Spanish Ministry of Science and Innovation.
According to Miguel Silva-Constenla, CEO and co-founder:
"Our vision is to achieve the world's highest standard for text, codes and symbol recognition, to drastically reduce the initial investment that any Port operator requires for the correct traceability of their assets. Software and Artificial Intelligence are built by people, and we will continue to invest heavily in the best available talent to achieve this goal.".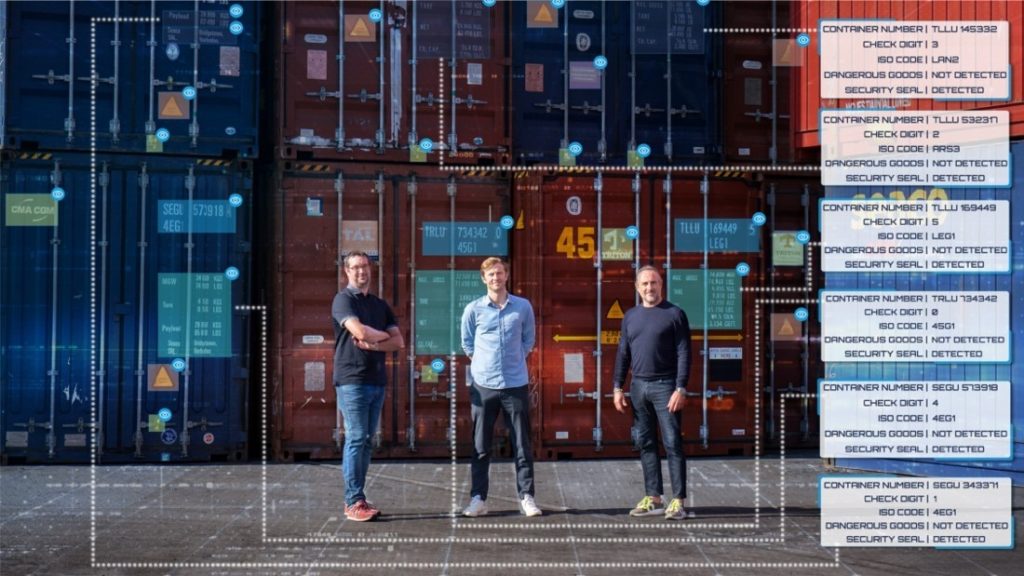 Software to revolutionize traceability in intermodal platforms
Applied to the shipping and logistics industry, the software connects to any fixed, mobile or drone camera to detect and identify assets circulating on the platform: freight containers, wagons, security seals, license plates, dangerous goods… among others.
Adriaan Landman, COO and co-founder, describes the software:
"Our software delivers levels of accuracy above industry standards, even in the most adverse conditions: high speed, difficult perspectives, dirt or partial occlusion, and extracts multiple different codes in the same image. Most importantly, AllRead frees its customers from hardware dependency and rigidity, allowing a lightweight, fast and easy installation.

The vast majority of players in port logistics suffer from insufficient automation. With a low implementation cost and time, and easy maintenance associated with an easy to scale pay-per-use business model, AllRead democratizes asset control with a new generation of OCR."

Adriaan Landman, COO and co-founder of AllRead
According to Marçal Rossinyol, CTO and head of product development:
"Our solution is based on neural networks that generate readings directly without the need for character-by-character recognition. This represents a disruption of traditional OCR (Optical Character Recognition) which has many limitations in unconstraint environments such as those prevalent in ports, logistic terminals and railways."

Marçal Rossinyol, CTO and head of product development at AllRead.
AllRead
AllRead is a software company that develops intelligent computer vision software for seaports and terminal operators. The software optimizes traceability, security and monitoring of goods and vehicles in intermodal environments through an accurate, cost-effective and easy-to-install solution for any fixed camera, mobile device or drone.
Follow us and subscribe to our newsletter
If you want to keep up to date with the latest news from about technology in port logistics and utilities, subscribe to our newsletter. You will regularly receive the most important content and news from our blog in your mailbox.
Follow us also on our social profiles in LinkedIn, Twitter, YouTube, Instagram and Facebook.