Terminal Tag is the annual conference for professionals of Combined Transport (CT) in Germany.
It provides a platform for policy, business, and science players to present their views and practices on the goals, challenges and solutions of combined transport. TerminalTag is organized by "Studiengesellschaft für den Kombinierten Verkehr e.V.". At this conference, policy experts from large companies and logistics startups discuss how to make CT more efficient in the future.
The main objectives of Terminal Tag are:
Exchange views with other market players in the CT sector in person and thus make CT better in the future.
How to make freight transport in Germany and Europe more environmentally friendly, efficient, and sustainable with the help of intelligent intermodal transport chains.
Terminal Tag 2021: "Combined Transport as a Climate Savior"
This very hot and urgent topic was at the center of all discussions it is undeniable that combined transport can contribute to the climate objectives because it is a pillar of modal shift in freight transport.
Did you know that rail transport is seven times less polluting than road transport?
Through lectures and panels involving public and private experts in this field, requirements, and innovative measures in the field of infrastructure, cooperation potentials and complexity reductions were discussed.
These elements are essential to strengthen the system and to encourage customers to use combined transport efficiently.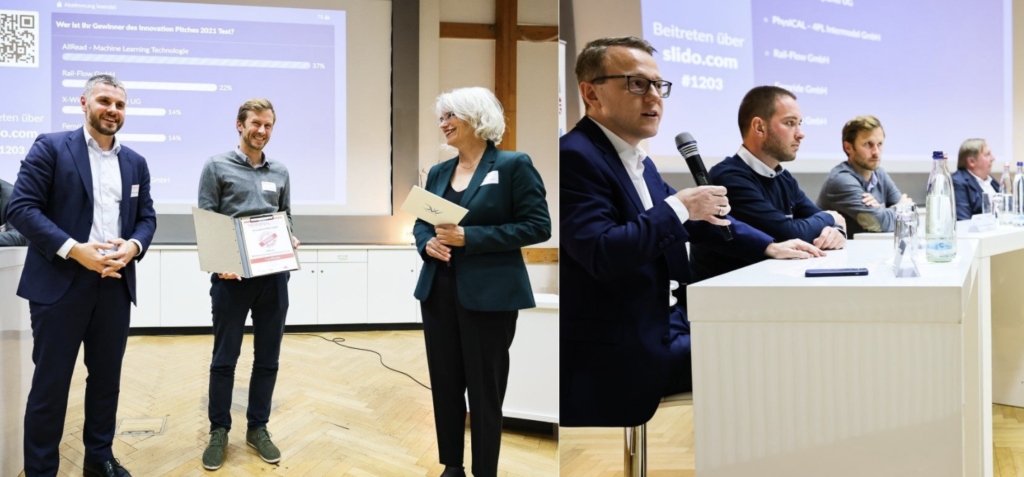 Award For The Best Innovation Pitch
The event closed with Innovation Pitches from 6 startups previously selected by the SGKV team. The attendees, professionals from intermodal logistics, could vote for the solution they considered with most impact in the industry.
AllRead collected most votes and was declared the winner of the 2021 Innovation Pitch competition.
"In AllRead, we consider this prize as an endorsement of the sector to continue working towards our goal of democratizing Computer Vision solutions in the Cargo industry"

Adriaan Landman, Co-Founder and COO of AllRead