AllRead, as a Spanish technology company specialising in computer vision systems (Computer Vision), landed in Latin America to present for the first time the applications of this technology at two of the most important events in the maritime and port industry in Latin America, Trans-Port Chile and TOC America.
It is a solution based on Artificial Intelligence (neural networks), capable of capturing any numerical or textual data from images and videos, from any camera, mobile phone or drone, and extracting the necessary information even in the most extreme conditions under which goods, containers and vehicles operate in ports and terminals.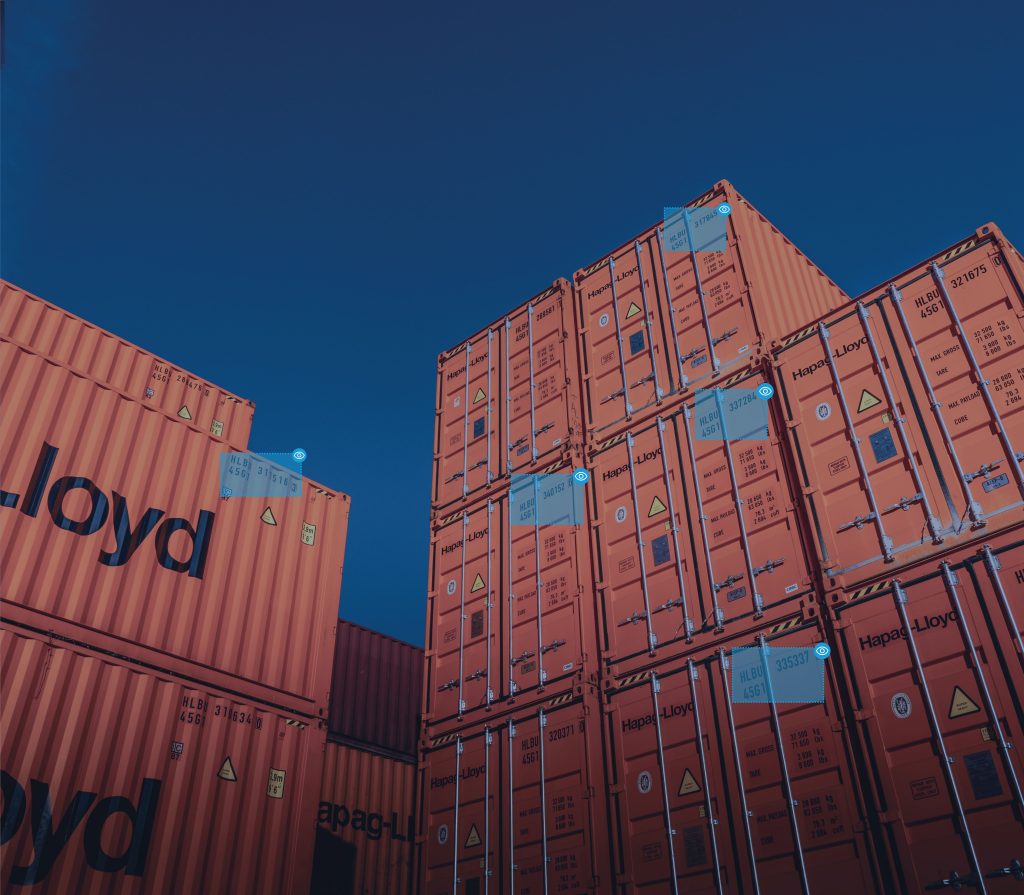 First launch in Latin America: Trans-Port Chile 2022
Starting in Valparaiso, Chile, on 28 September, technology will be presented at the Trans-Port event, which brings together more than 2,000 visitors from 15 countries, including influential leaders, technical experts and professionals from the port industry, gathered in dozens of presentations on the problems and new solutions in the sector.
It will start on 27th September until 29th September. During the course of the event you will find more than 40 exhibitors, among them AllRead who, after only 3 years of existence, are already applying our solution to more than 25 ports and terminals all over the world.
We will be present at the event to present our innovative technology with Jenniffer Rincón, AllRead's Business Development Manager, who will show the evolution of Artificial Intelligence and the future option it provides to railway operators such as Renfe and to ports and terminals in countries such as France with Naviland Cargo, Spain with the Port of Barcelona and Algeciras, Italy with the Darsena Toscana Port Terminal, Portugal with the Port of Leixoes and Mexico, among others. Companies that are already applying this solution to improve their operations, traceability and security of goods and their facilities.
The technology showcase will take place on the second day of the event, 28 September, in the thematic block: "From disruptive technologies to disruptive business. Meeting the needs of smart ports", from 12:00 to 13:00 (Chilean time).
The success story with the Port of Barcelona, presented in Lima
Carles Rúa, Director of Innovation of the Port of Barcelona, will participate in this presentation through the success story of the port, as a reference and pioneer in the use of this technology in Spain, at the second Latin American event in which AllRead will be present, the TOC America, in Lima, Peru.
After the presentation of the technology at TOC Europe in the Netherlands, it will be shown how, thanks to Computer Vision and Machine Learning, it is possible to detect any type of code in the physical environment from any camera with the highest precision, without the need for anything more than a phone or mobile device with a camera or any pre-installed security camera, and even from a drone or a crane.
While existing port OCR solutions require optimal conditions and a major hardware installation, AllRead technology is able to identify containers, wagons, vehicle or trailer number plates, security seals from any source with minimal infrastructure.
Accuracy levels above the usual standards are achieved even in challenging environments with motion (over 60 km/hour), blurring, stacking, darkness, low visibility, long distances or difficult perspectives.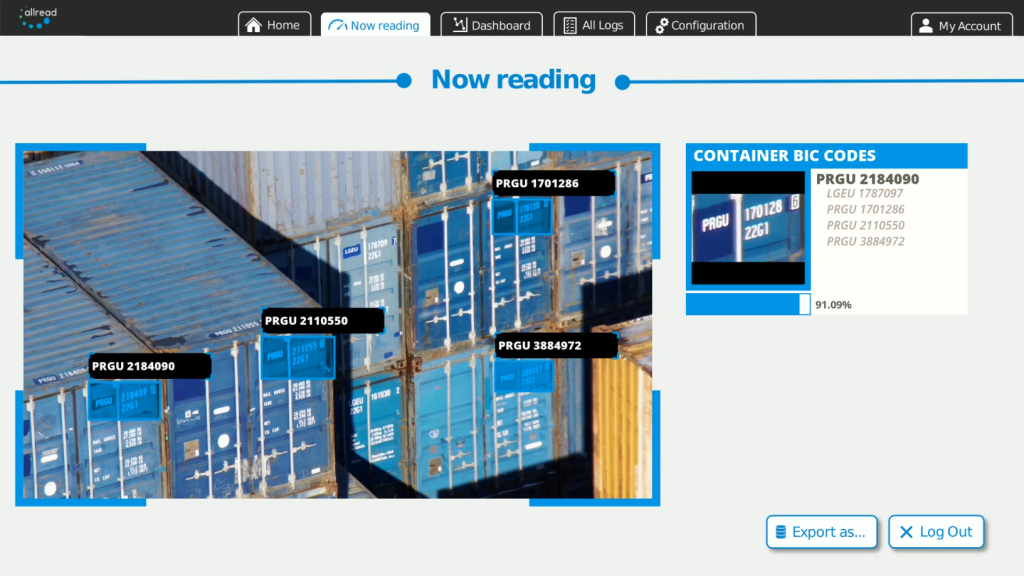 Follow us and subscribe to our newsletter
Para seguir al día de todas las noticias de AllRead, suscríbete a nuestra newsletter. Recibirás regularmente los contenidos y noticias más destacados de nuestro blog en tu correo electrónico.
Síguenos también en nuestros perfiles sociales en LinkedIn, Twitter, YouTube, Instagram y Facebook.