AllRead MLT on the second place at the Cleantech Camp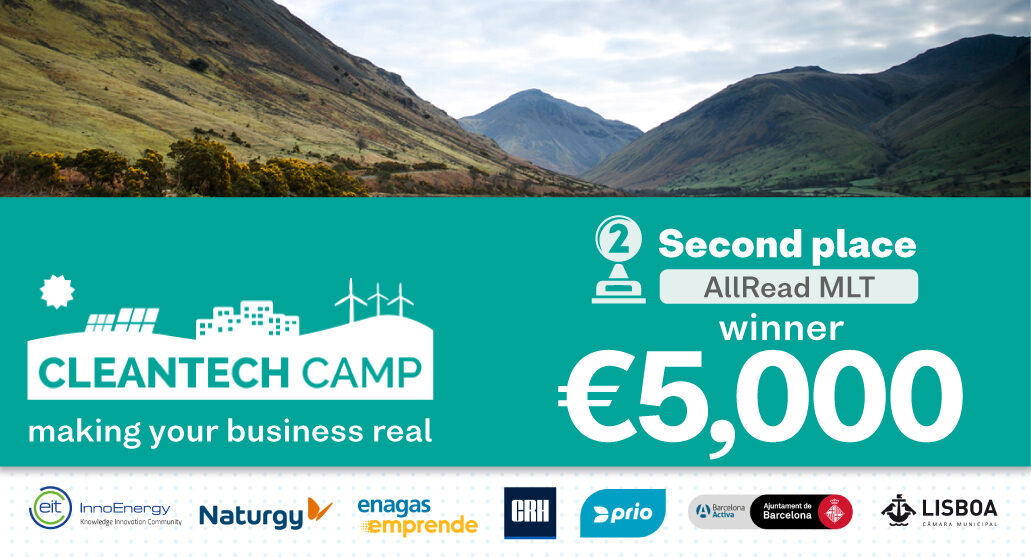 We are happy to announce that
AllRead Machine Learning Technologies has won the second place at the Cleantech Camp acceleration program, partnering with the InnoEnergy program of the EIT – European Institute of Innovation and Technology.
Cleantech Camp
is a program to support ideas and projects in the field of clean energies with the aim of transforming them into business realities. The program takes place internationally between Spain and Portugal.
Its main objective is to foster an entrepreneurial spirit and promote innovation and progress, as well as contribute to the social and economic development of clean technologies.
Within the program there are 6 thematic areas, and the projects that are presented to the program must be related to one of them:
IoT for energy
Energy efficiency
Smart cities
Renewable energy
Sustainable mobility
Smart Electric Grids