Every day, millions of cargo containers transit through ports and terminals around the world. In fact, maritime transport handles 80% of international trade. And 60% of goods transported by sea are containerised. In 1980, it accounted for 102 million tonnes, and in 2017 it rose to more than 1.8 billion tonnes, worth $14 trillion in 2019.
All these goods need to be monitored, and that's where the importance of traceability and technologies such as OCR comes in.
Traceability of goods in ports and terminals
A freight container is a metal container with international standardised dimensions, designed and built for the transport of goods in different modes of transport. It can go from a ship to a railway wagon or a truck and other road vehicles, and must be loaded and unloaded, weighed and re-routed along its journey.
Freight containers share several key features to facilitate handling and enable stacking, such as their standard TEU (20-foot equivalent) dimensions. And they also share a feature for traceability: they contain codes that allow them to be uniquely identified.
Which codes exist in the port-logistics ecosystem?
The codes present in the assets of the logistics-port ecosystem are generally alphanumeric (composed of numbers and letters) or symbols, and have different purposes. These include:
Identify cargo containers.
Signalling of dangerous goods and their classification.
Identify vehicles (trucks, cars, trailers, etc.) with international number plates.
Rail wagon identification.
Security seals identification.
All of them must be tracked as efficiently as possible, without hindering the flow of lorry and train traffic in ports. This avoids delays, bottlenecks and the resulting significant costs for ports and the entire logistics chain. And this is where OCR becomes an indispensable technology for asset traceability.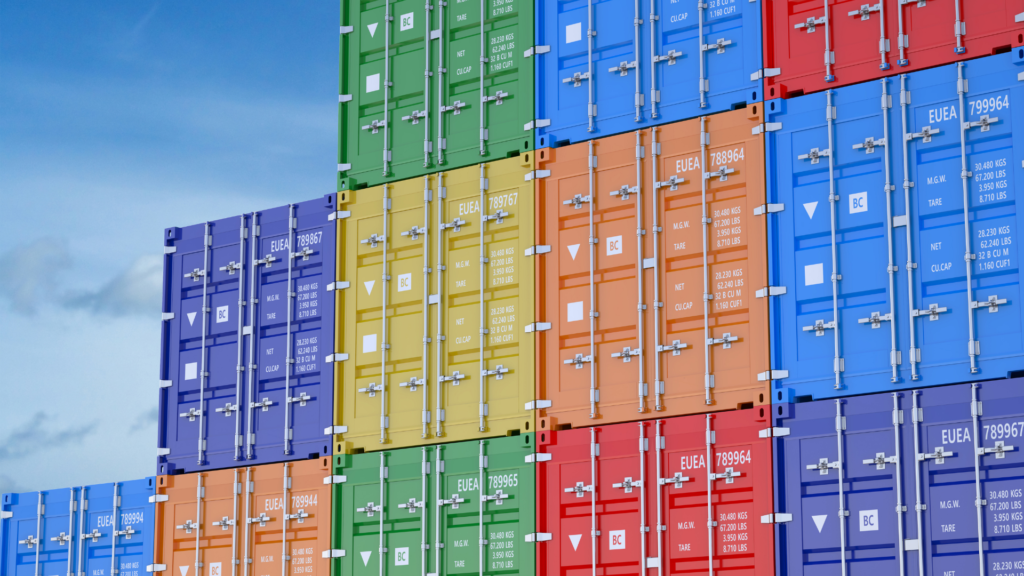 What is the purpose of asset traceability with OCR systems?
Moving through open and complex ecosystems, across multiple countries and different players in the supply chain, container traceability is a challenge specially in 3 areas:
1. Visibility of assets in the network
Within the complex global supply chain, greater transparency and efficient visibility of assets in ports, terminals and distribution centres equals greater economic benefits. It also enables better performance, faster decision making, and increased trust between key players.
2. Operational control
This is the most common application for automatic identification to date, as the speed of asset identification determines the productivity and efficiency of operations and provides the highest ROI for the end customer.
Traceability systems, commonly implemented along with GOS (Gate Operating Systems) and/or TOS (Terminal Operating Systems), allow operators to automate repetitive manual tasks in ports' facilities. This automation leads to increased productivity in gate, terminal, dock and rail operations.
3. Safety and prevention
Sorting hazardous materials within a cargo container is another key safety concern, especially when so many containers travel in confined spaces on ships, sometimes containing flammable, corrosive or explosive materials.
Thanks to this, operators can complete safety functions remotely and benefit from much lower accident rates than manual tasks dependent operations.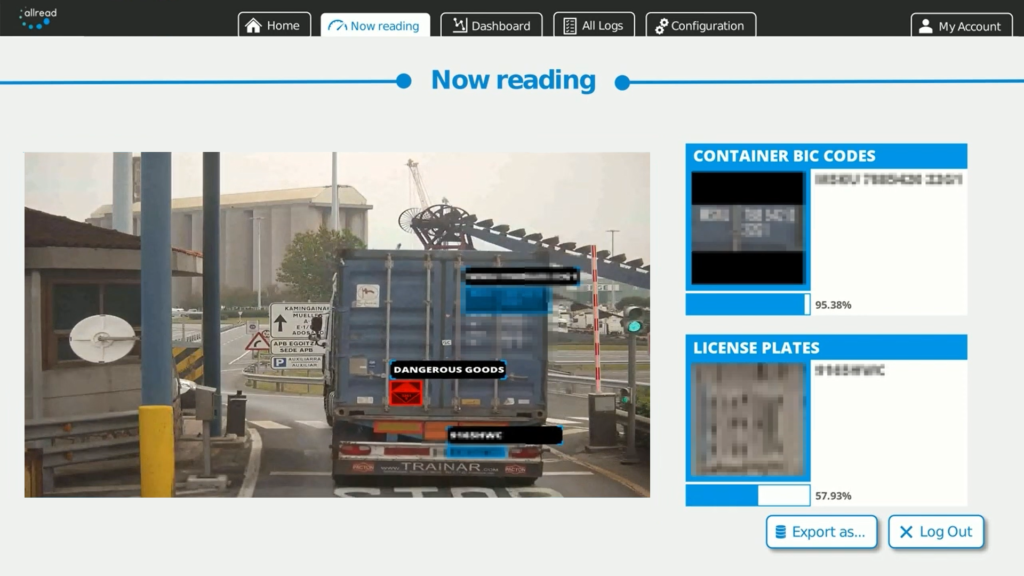 Moreover, preventing theft, cargo stealing and unauthorised handling is also a need in ports and terminals. With OCR traceability systems, remote verification of asset recognition, container security seal detection, locked doors or gaps presence can be provided during the process of entering or leaving the port, registering visual proofs and providing maximum visibility.
OCR: a still relevant technology in the port logistics industry
For decades, ports and port operators have invested millions of euros in installing camera-equipped gates or cranes with sensors to trigger image capture once the vehicle passes, relying on legacy computer vision solutions for the interpretation of these images.
However, not all container terminals have the performance and financial capacity to invest in automation. Specially, as they require large infrastructures in all players involved to detect the connected devices and their codes, these technologies remain very costly in regard to the resulting performance.
"Not all container terminals have the performance and financial capacity to invest in OCR automation. In fact, 97% of container port terminals are not automated, only 1% are fully automated and 2% are considered semi-automated."
       
Disruptive solutions to replace OCRs
Therefore, in recent years, disruptive alternatives such as AI-based software (Computer Vision, Deep Learning…) are becoming an effective and efficient solution in a variety of areas and agents within the supply chain, as they reduce the need for infrastructures and the hardware dependency.
If you wish to discover how Artificial Intelligence can be used in the logistics-port environment, contact us. We will share how our software can improve operational efficiency.