The port city of Rotterdam recently hosted one of the most prominent events of the year in the field of port technology: Smart Digital Ports of the Future 2023. During this exciting conference, different experts from around the world gathered to discuss the latest trends and technology developments to democratize automation in ports.
The future of Ports
The SDP was the perfect scenario to talk about the challenges ports are facing. As they move towards digitization and automation. A wide range of topics were addressed such as 5G technology, edge computing, artificial intelligence, the internet of things (IoT) and decarbonization in ports.
Over the two days, experts discussed how these trends are driving efficiency and sustainability in the port industry:
AI use cases presented to digitize and improve port operations, enable automation across ports and embrace emerging technologies.
They discussed the potential of 5G technology and mobile edge computing as enablers of digital transformation in ports.
It examined the next steps terminal operators can take to integrate autonomous solutions into their port operations with the use of drones and other autonomous machines in ports and terminals.
The key role of smart and digitize ports in the quest for decarbonization and sustainability was highlighted.
The challenges addressed are IoT for operational efficiency, the availability of high-speed networks, information security and the management of large amounts of sensor data.
They discussed how ports can find innovative solutions for seamless integration with the supply chain and to reduce congestion in the port's land area.
These topics reflect the interest and importance that currently exists in the port industry. However, compared to other industries, it still has slow growth in implementing automation and digitization of its operations. Mainly due to financial and cultural barriers.
Democratizing Access Automation
AllRead presented an innovative perspective on how to use AI to democratize access to automation in ports and terminals. They have had to make significant investments to control access and ensure the security of their facilities. However, these ROI expectations aren't fully realized. This begs the question: what is the cost of automation and who can benefit from it?

AllRead seeks to drive efficiency and competitiveness in the port industry. By providing AI & Computer vision technologies to ensure accessible and affordable solution. So, any port gets behind due the economics constrains.
"Our mission is to offer an agile OCR solution that fits all sizes of ports and terminals"

Urban Pettersson, Global Sales Director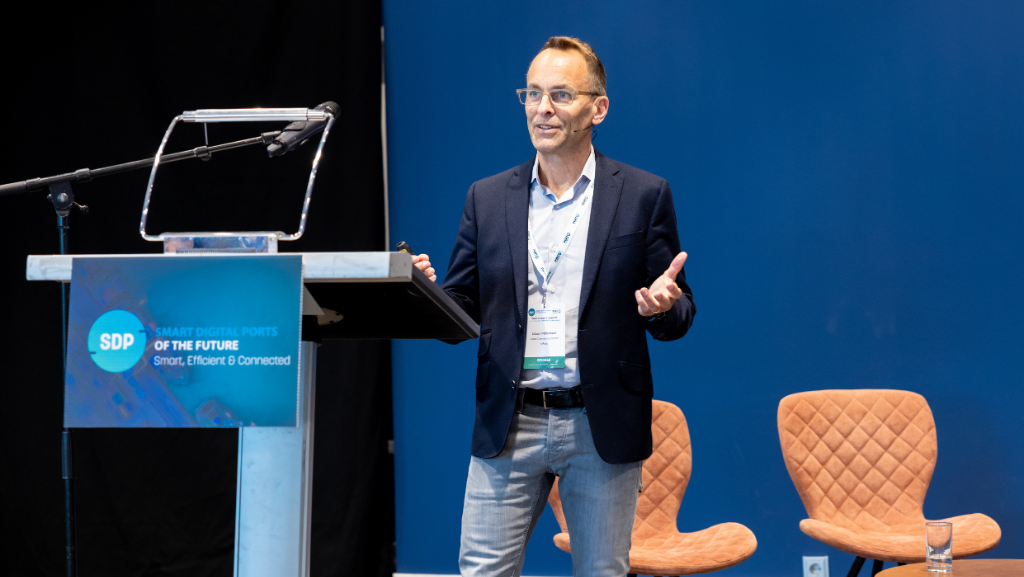 Access to automation to increase productivity
Studies show that, with automation, operating costs can be reduced by 25%. Even 55% and productivity can increase by 10% to 35%.1 (McKinsey, The Future of Automated Ports). AllRead's vision is to remove the economic and technological barriers. That may prevent smaller and medium sized ports from adopting automation solutions. In doing so, it aims to level the playing field and enable all ports, regardless of their purchasing power, to benefit from the advantages of digitization.

Ref: 1 https://www.mckinsey.com/industries/travel-logistics-and-infrastructure/our-insights/the-future-of-automated-ports
Follow us and subscribe to our newsletter
If you want to keep up to date with the latest news from about technology in port logistics and utilities, subscribe to our newsletter. You will regularly receive the most important content and news from our blog in your mailbox.
Follow us also on our social profiles in LinkedIn, Twitter and YouTube.