Ports are real ecosystems full of activity and movement of goods. They are points of exit and entry, supply areas and huge logistics centers. And to ensure their smooth functioning, ports all over the world are aiming to improve their organisation and optimise their operations. One of the technological solutions most likely to affect the operation of ports in the future is artificial intelligence, a technology with the ability of machines to think like humans and support them in arduous and repetitive tasks.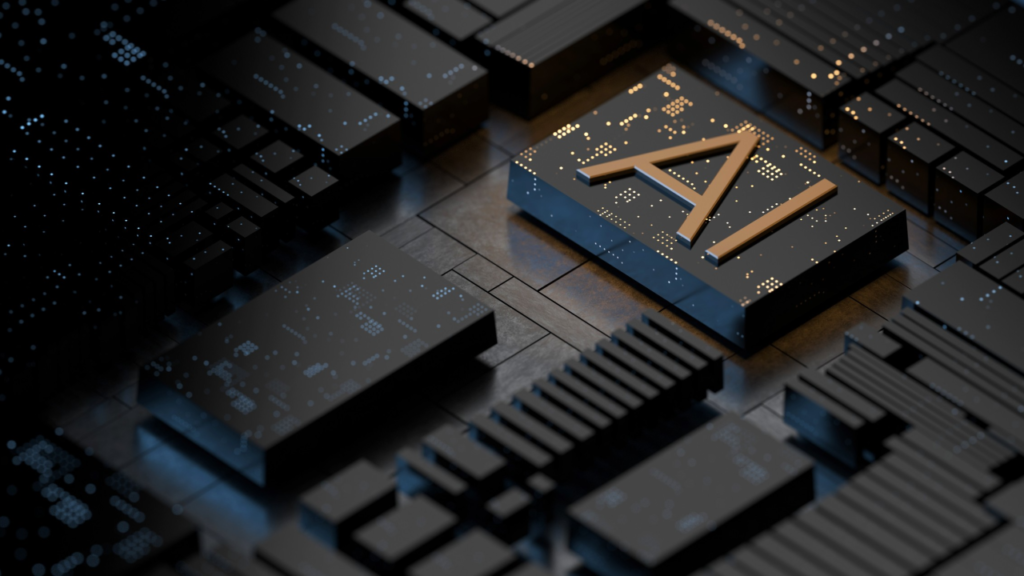 Artificial Intelligence in the port environment
According to the European Parliament's information service, artificial intelligence (AI) is the ability of a machine to display the same capabilities as human beings, such as learning, reasoning or the ability to plan. AI allows technological systems to perceive their environment and interact with it, solving problems or interacting with a specific objective. To do this, the machine receives data, analyses it and responds autonomously, taking into account acquired knowledge, thanks to technologies such as Deep Learning or Computer Vision.
In ports, AI becomes an ally for:
Boosting digitisation.
Improve the efficiency of operations.
Operate in a safer, more efficient and environmentally friendly manner.
According to the report 'Global Port Trends 2030: The future port landscape', by the consultancy Deloitte, investment in technology can help the port ecosystem to be an open and efficient community, able to participate in the global landscape of integrated world trade.
Artificial Intelligence applications in ports
Ports of the future (and of today) are expected to apply predictive analytics techniques and corresponding models to make decisions. By gathering and analysing information and data, AI software can complement human teams and facilitate their work. Here are some of the most common uses of artificial intelligence in ports:
Monitoring of goods and vehicles
Thanks to artificial intelligence and Optical Character Recognition (OCR) technology, it is possible to monitor the arrival, registration, type, and proper treatment of goods, making their traceability and storage or handling more transparent, efficient and secure.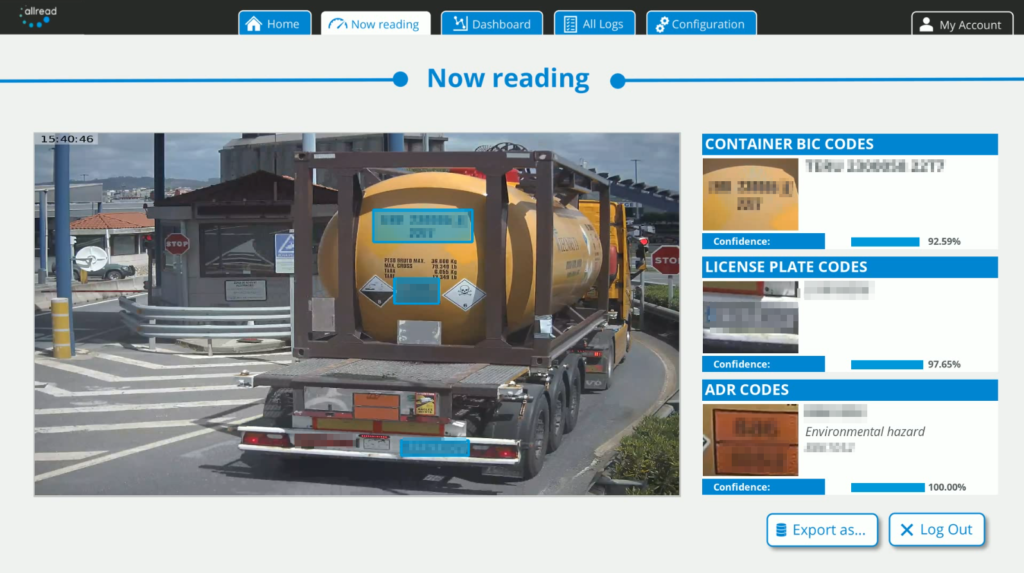 Container transfer automation
The use of artificial intelligence in ports, coupled with robotics, facilitates intelligent and automated warehouse management. It allows large quantities of containers and other goods to be sorted, organised and moved as efficiently as possible. It also helps to reduce repetitive manual tasks, such as counting assets or checking in containers.
Planning and organising work rhythms
Thanks to data processing and machine learning, artificial intelligence can detect patterns in the logistics chain and create optimised task organisation plans. The Port of Rotterdam, for example, has an artificial intelligence system capable of predicting the estimated time of arrival of ships with an accuracy range of approximately 20 minutes.
This makes it possible to reduce goods delivery times to a minimum and, in turn, to optimise the organisation of work in the port. Thus, artificial intelligence systems are presented as key technologies to coordinate the actions of workers with the entry and exit rhythms of ships, and to adapt the availability of resources to the needs.
Management and selection of the most efficient routes
Predictive transport modelling enables intelligent analysis of delivery routes, both maritime and overland. This is essential to optimise routes and schedules, eliminate potential inefficiencies and improve overall port activity. Today, artificial intelligence algorithms have the ability to analyse all kinds of variables, from the weather to the demand for goods. Knowing this information is essential to make strategic decisions quickly.
Requirements planning
Artificial intelligence systems in ports also have the ability to predict future equipment needs and detect potential problems and damage (e.g. to containers or loading and unloading equipment).
Accident prevention
Artificial intelligence is also essential to be able to set alerts and detect dangerous or unusual activities. It also serves to improve security and cyber security, which is becoming increasingly important in ports. All these uses lead to optimisation, sustainability and cost savings in day-to-day tasks in ports and their operations.
Creating virtual duplicates of the real world (Digital Twins)
A digital twin is a digital representation of a physical object or service – from a city to a factory to a port. These virtual replicas are created to simulate changes or actions and predict how they would work in the real world. They are used to avoid trial-and-error testing in the real world and to avoid failures or accidents. In addition, these virtual tests allow the collection of a large amount of data needed to make decisions. The ultimate goal is, again, to optimise processes and save time and money.
Digital twins have the potential to revolutionise the way decisions are made in ports. They allow, for example, to study in advance how to control traffic, how to manage dangerous situations or how to implement changes in the reception and storage of goods.
Real-time automatic identification of goods (AI-based OCR)
OCR technology is essential in the port environment. It is capable of detecting and recognising alphanumeric or symbol-based characters and linking them to digital information: container codes, wagon codes, barcodes, vehicle number plates, serial numbers and, in general, any code with a standardised structure in the logistics and port industry.
Innovative artificial intelligence solutions, using Deep Learning and Computer Vision, through machine learning, take traditional OCR technology to a higher level to identify and read all types of codes, even in the most challenging situations, under visibility conditions difficult even for the human eye, needing only a camera to operate. In ports, this technology allows real-time identification of any asset entering or leaving the site, facilitating access and process control, reducing inventory time and streamlining the flow of vehicles.
Solutions like this facilitate the detection of all types of international standard codes (such as EAN, BIC, ISO or UIC). All of this can be done with software-based systems, with no need to install large infrastructures or additional hardware, providing considerable savings.
         
Artificial intelligence: the present of ports
According to the analysis in our ebook 'How Artificial Intelligence transforms port traceability', although OCR technology is widely known in the port environment, its level of adoption is still low. To date, 97% of container port terminals are not yet automated. However, improving technologies, the growing importance of digitalisation and the good results of recent projects make AI a clear favourite to transform port environments in the coming years.