Finalist on the 'CEL Awards 2021' for our Development in Logistics Management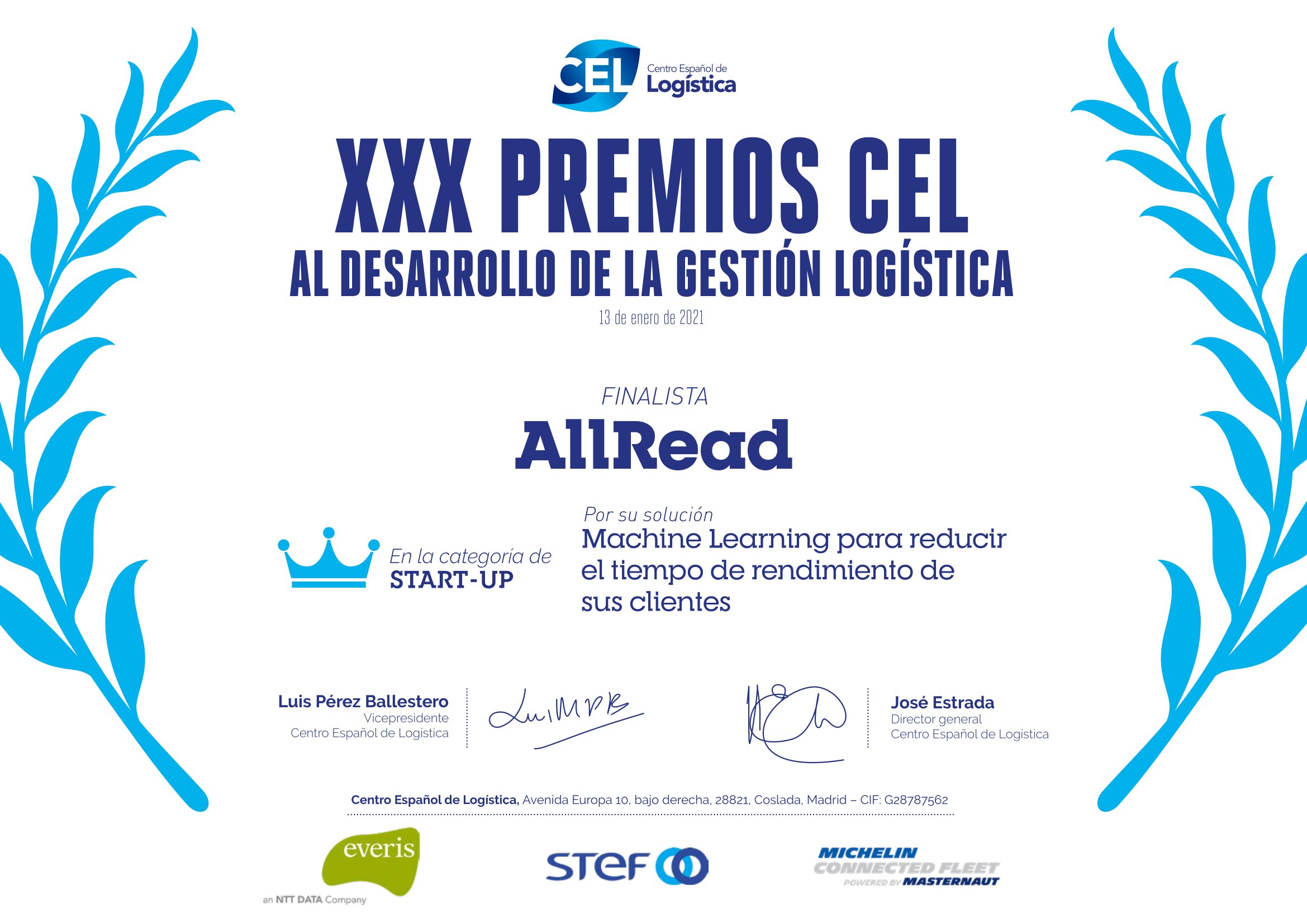 Diploma for AllRead Machine Learning Technologies for its solution.
The CEL Awards were created in 1990 and are aimed at boosting and promoting logistics management in Spain, with the firm intention of stimulating innovation in the sector. The award recognizes projects implemented in Spain in each
of the categories, whose work has made a significant contribution to the management of the supply chain, obtaining an important benefit or a substantial improvement in the quality of the processes.
AllRead Machine Learning Technologies stood out for its artificial vision software. It is based on deep learning for the traceability of assets (vehicles, containers, products …) in supply chains. The software detects and digitizes
text, codes and symbols in images taken by a mobile or fixed camera, anywhere and at any angle, resisting dust, blur, smudges and movement.
​​AllRead Machine Learning Technologies
has created a technological disruption in the tracking, identification and monitoring of assets across logistics and supply chains through its software solution based on Artificial Intelligence.
This software solution is fully capable of detecting and reading, in real time, any kind of texts, codes or symbols from any image, even if they are damaged or even partially hidden. Thus, it offers levels of certainty and accuracy higher than the market standards, which reduces dramatically the requirements in hardware and initial investment.