More than 2,000 professionals from the railway sector met from 29th November to 1st December at Rail Live, one of the main railway events in Spain. Three days of conferences offering a global map of the current and future situation of the railway business with the aim of boosting innovation, investment and transformation of the sector.
Rail Live, a congress edition
Organised by Terrapinn Holdings in collaboration with Mafex, Rail Live has been running for 6 years since its first edition. This 2022, it has brought together 250 speakers, 100 exhibitors and sponsors and 100 startups, all focused on improving the future of rail.
Rail Live, through its 7 conference rooms, showcased how revolutionary technologies such as AI, ERTMS, ATO, BIM and additive manufacturing are applied in the rail industry. It provided networking spaces to bring together speakers, projects and industry leaders.
AllRead at Rail Live: technology for operational optimisation in the supply chain
AllRead was invited to present their solution for automatic reading and digitisation of text, codes and symbols for accurate asset control in the supply chain.
"A problem for most rail, logistics and port operators is the lack of automation of their processes," said Adriaan Landman, COO of AllRead. More than 97% of terminals are poorly automated, he concluded.
Represented by Adriaan Landman and Urban Pettersson, Chief Commercial Officer of AllRead, they presented how Artificial Intelligence based on Deep Learning makes it possible to move from a hardware intensive and rigid gate infrastructure to a much more flexible, "Plug & Play" solution that reduces acquisition and maintenance costs by up to 80%.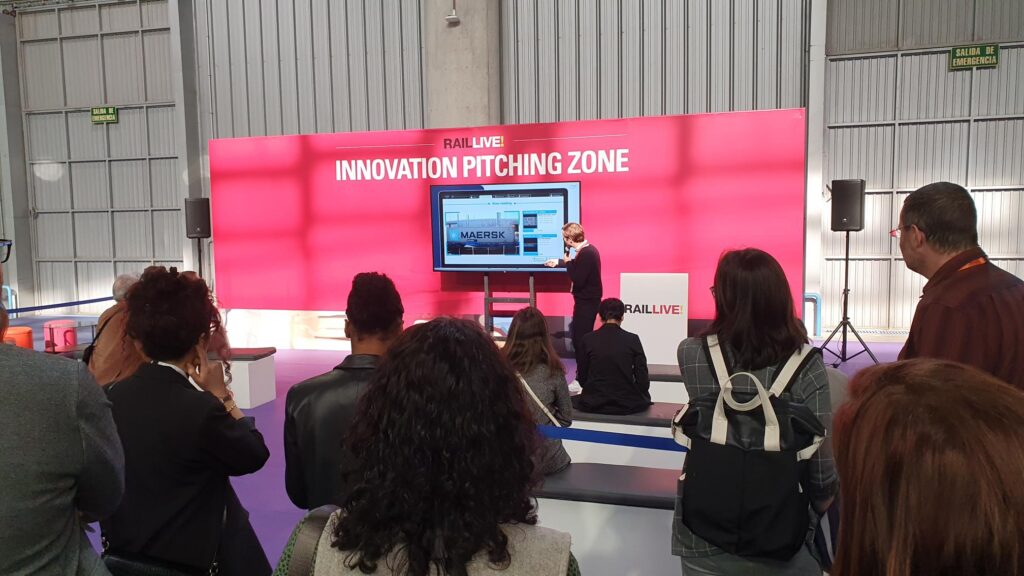 AllRead presented case studie together with Renfe, automating the process of security and compliance check of the trains before leaving the terminal.
The problems we solve with this solution are the following:
High probability of error.
Lack of transparency of the audit process and audit material.
Risk of accidents.
High data collection times.
AllRead mobile solution for Renfe allows you to process videos along the train and extract the required data in real time. This is how it looks like:
Follow us and subscribe to our newsletter
If you want to keep up to date with the latest news from about technology in port logistics, subscribe to our newsletter. You will regularly receive the most important content and news from our blog in your mailbox.
Follow us also on our social profiles in LinkedIn, Twitter, YouTube, Instagram and Facebook.