The AllRead Automatic Reading Software (ARS) Road is a software installed "On Premise" that processes the video stream of two to three IP cameras positioned in various parts of the lane, to detect and digitize the codes of containers (BIC) and license plates (tractor and trailer).
A variety of additional detections can be added such as Dangerous Goods (hazard number and UN number), the type of vehicle, the presence of security seals or the load status of the trailer, among others.
The ARS Road delivers in real time (1 to 3 seconds) a consolidated file of the containers associated with the license plates and, if applies, the other information mentioned.
An image associated with each read is saved in a database. Accuracy levels up to 99% of consolidated data, up to 70 km/h.
Consolidated JSON file of license plate readings and BIC container in seconds.

Visual interface with readings and associated images.

The images of the readings are saved in a database.
The Service Provided by allRead
Project coordination from the beginning to the deliverables.

Parameterization of cameras.

Performance tests with 3 transits (morning / afternoon / evening).

Assistance to installation & integration.
14 days assisted operations after deployment in production.

Access to the customer service platform.

Documentation and support services.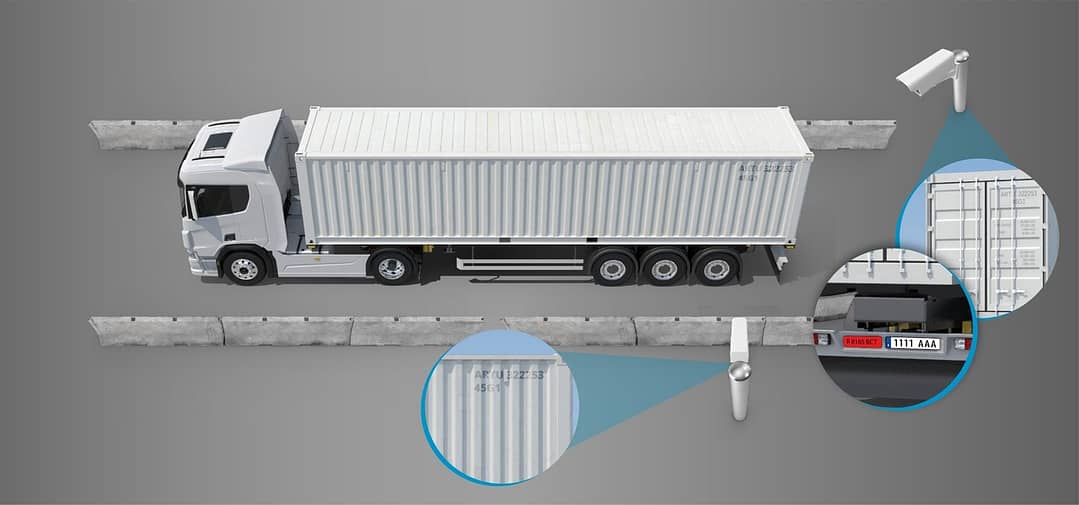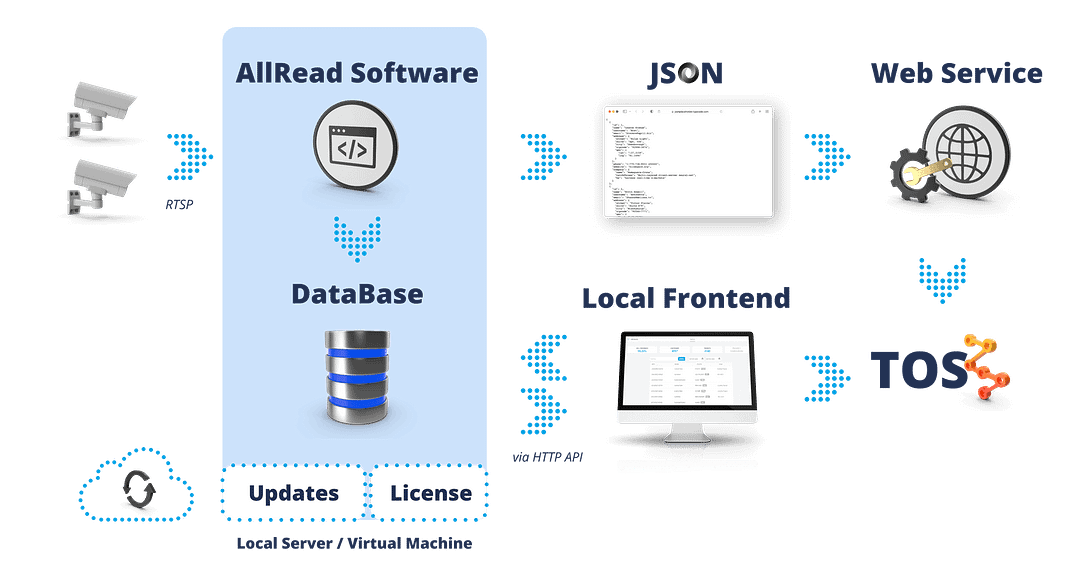 Discover what
Artificial Intelligence
can do to
optimize operations.