The 7th edition of the Container Terminal Automation Conference (CTAC) took place in Hamburg on 14th and 15th of march. This international conference which hosted for two days many companies of the sector, is an annual event organized by Port Technologies International, focused on sharing and discussing the opportunities and challenges of container terminal automation.
Two Days of valuable content
Overall, the CTAC 2023 was a valuable event for anyone involved in container handling and logistics. It provided insights into the latest trends and technologies in this rapidly-evolving field and offered a glimpse into the future of container terminal operations. As container volumes continue to grow and the pressure to improve efficiency and reduce environmental impact increases, automation will undoubtedly play a key role in the future of container handling.
Over the course of the two days conference, attendees heard from a range of speakers and participated in panel discussions covering topics such as:
The latest developments in terminal automation technology, including the use of artificial intelligence and digitazion to optimize container handling processes.
The benefits and challenges of implementing automation in container terminals, from improving efficiency and reducing costs to managing the impact on workers.
Case studies of successful automation projects at container terminals around the world, including the Port of Valencia, HHLA, APMT, Yilport…
The future of container terminal automation, including potential applications of innovate technologies such as OCR software and the Internet of Things. (IOT)
In addition to the presentations and discussions, the conference also provided ample opportunities for networking and collaboration. Attendees were able to meet with representatives from technology companies and terminal operators, as well as industry experts and thought leaders.
AllRead's participation in CTAC 2023
AllRead's brought its expertise in computer vision and deep learning technologies at the Container Terminal Automation Conference. During the event, Adriaan Landman, COO & Co-founder delivered the Keynote Address about the latest developments in these fields and how they are being applied to container terminal automation.
Computer Vision has been around since the 1960s using algorithms that interpret images. Deep learning, a subset of artificial intelligence that uses neural networks to analyze data and make predictions or decisions provoked a boom in this field: more complex algorithms make possible to solve more complicated problems.
In fact, Computer Vision has moved from the academic world to the business world, having major players, such as Amazon, Google, Huawei starting to lead innovation in the field and, as a result, the size of the global market growing exponentially, doubling from 5 to 10 billion in recent years and is expected to reach 30 billion in 2030.
"AI, Machine Learning and Deep Learning provoked a boom in Computer Vision because the complexity of algorithms allowed to solve more complicated problems".

Adriaan Landman, COO & Cofounder of AllRead
In the context of container handling, Computer vision is key for enabling a range of automated processes, from container stacking to truck loading, and can significantly improve efficiency and throughput.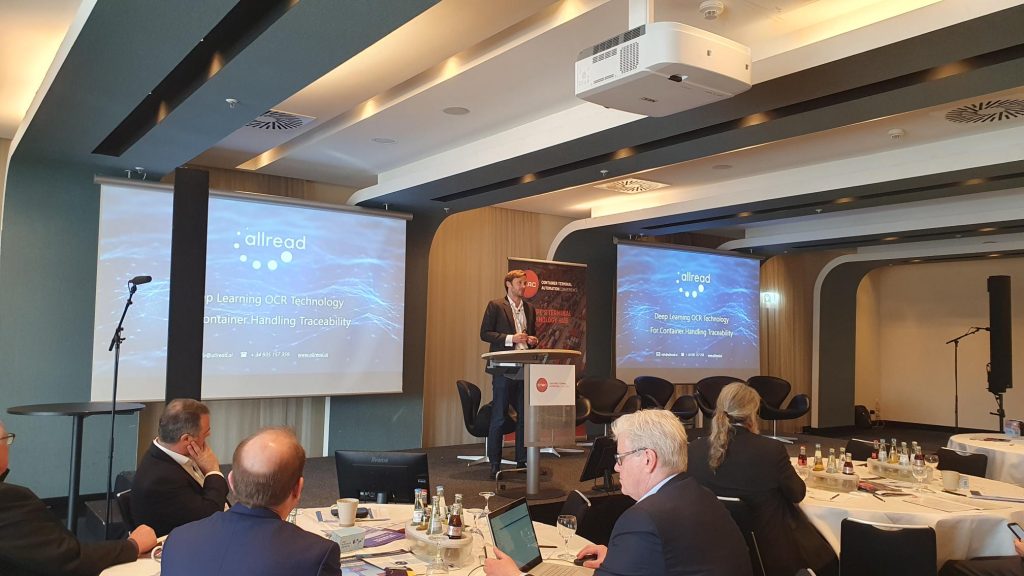 Ship to shore Tracking: AllRead and HGK Lead the Way.
One of the highlights of AllRead's presentation at CTAC 2023 is the Business Case with HGK Häfen und Güterverkehr Köln AG, about the digitization of a 30-year-old crane system with minimal hardware add-ons. This was achieved using AllRead's deep learning OCR software.
The project "Ship-to-Shore tracking" includes container control at entrance and exit, seal presence examination, and forensic evidence analysis. The project was launched to reduce the costs of errors by controlling container handlings before departure, improve resource efficiency, and enable targeted allocation of skilled workers.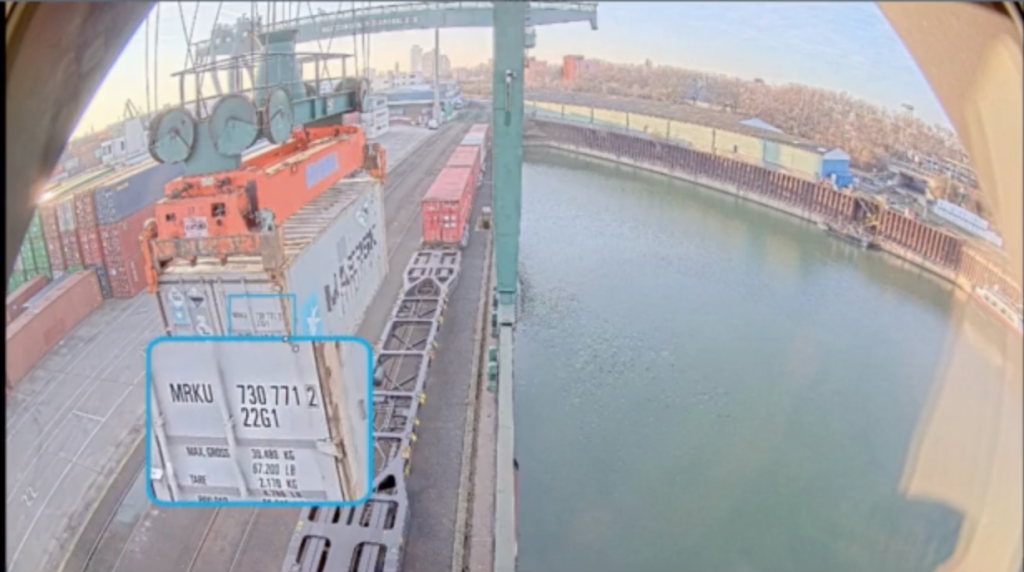 "Studies in the industry show that Automation in Container Terminals has often failed to deliver on its promises, mostly because of the difficulty to reach return on investment (ROI)… At AllRead we keep that in mind and implement container traceability without the usual sweat and tears".

Adriaan Landman, COO & Cofounder of AllRead
Although conventional OCR technology is well known in Ports & Terminals, 97% of them are poorly automated due to the high investment cost and poor accuracy of traditional solutions.
Therefore, Ports & Terminals are moving slower toward digitalization compared to other sectors with similar complexities. However, advances in artificial intelligence combined with deep learning have enabled the development of disruptive technology in the field of computer vision, providing cost-effective automation solutions.
As the industry continues to evolve, AllRead wants to contribute to the digitization of the sector, optimizing its operations and making them safer, more agile and more profitable.
Follow us and subscribe to our newsletter
If you want to keep up to date with the latest news from about technology in port logistics, subscribe to our newsletter. You will regularly receive the most important content and news from our blog in your mailbox.
Follow us also on our social profiles in LinkedIn, Twitter and YouTube.